2021-03-24
Transnational Vilnius I_Improve Partner Meeting.
Among the variety of topics, our partners' transntional online meeting (hosted by Laimikis - Urban Games and Research) focused on the creative practices and methods that organizations in 5 partner countries (Austria, Belgium, Italy, Poland, Sweden, Lithuania) have developed and on the creative formats of sharing this experience.
During the meeting we brainstormed and tested a game for cultural organisations. The game is based on the main aspects that define the experience of any cultural organisation: goal, audience (community), resources and methods.
The developent of the propper method in cooperation with the community, that would fit the goal, is one of the most challenging things, which in the end brings organisations to cultural innovations.
To co-design urban furniture for the revitalisation of the riverside or to use music collections to become an inclusive institution for the people with dimentia - these innovative solutions turn our organisations and cities to a better places.
In our gallery below you will find a screenshot from 'murals platforms' that we have used to share our stories on the goals, resources and methods.
The meeting took place on 24th of March 2021.
Follow our FB page and website for more details.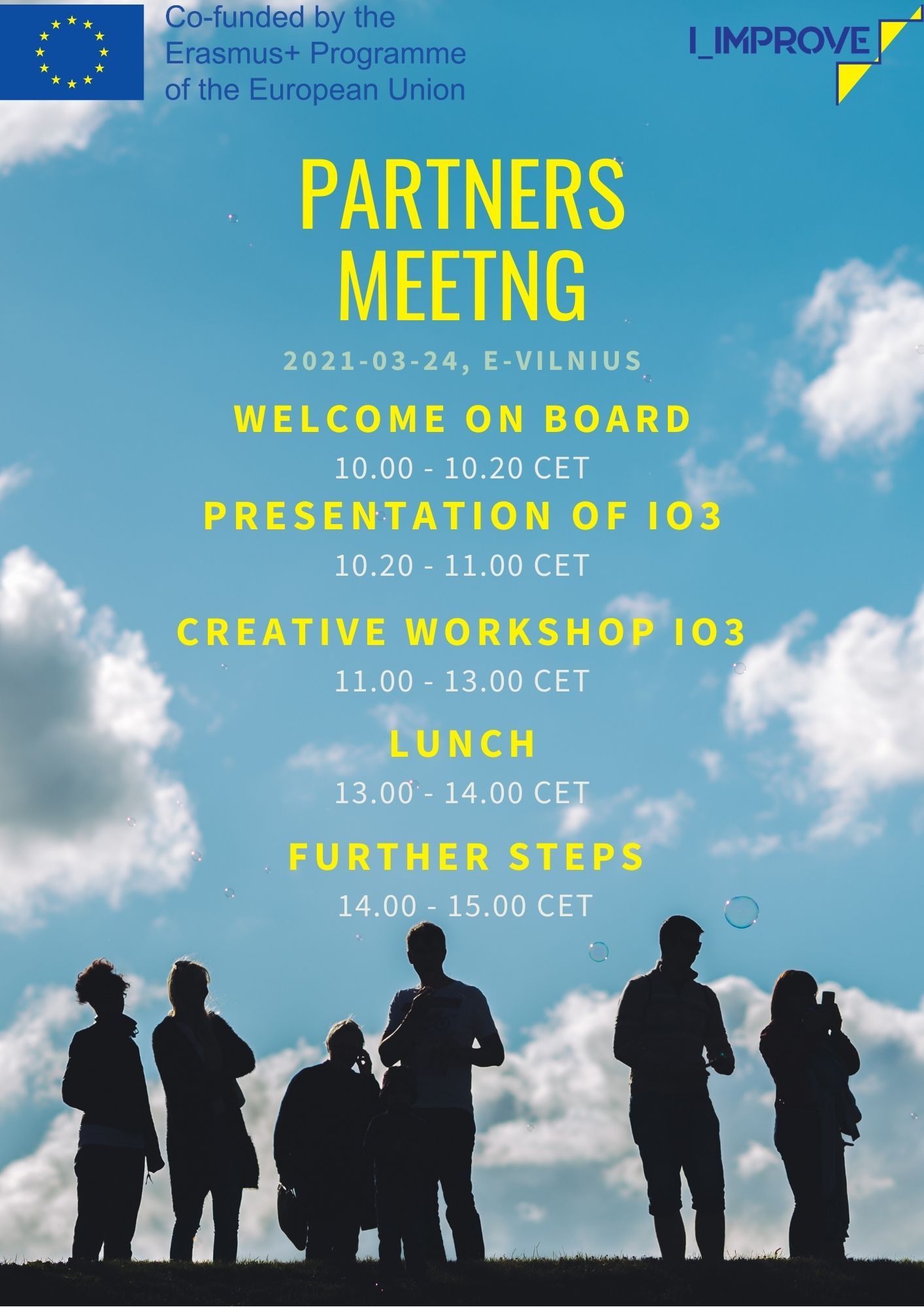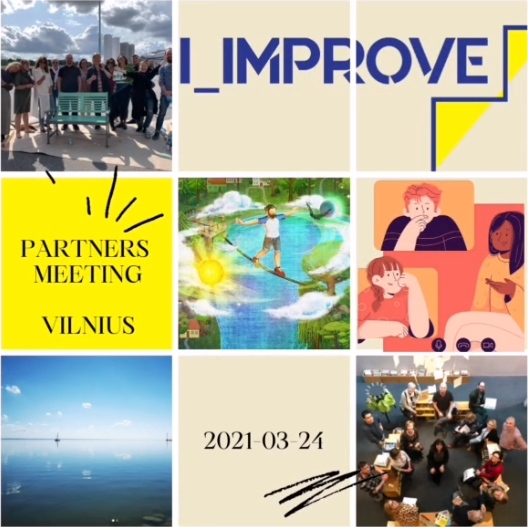 ---
---
Vilnius I_Improve Partner Meeting